Are you ready to board the Romance Express?
British couple Charles and Olivia have a great relationship—at least they think they do... While travelling through India, they board a train which, unbeknownst to them, turns out to have magical abilities—the Romance Express. It teleports them to parallel worlds that help them to see their relationship from different perspectives by raising questions such as:
What if your partner looked the same as everyone else?
What if your pet were a living representation of your relationship?
What if your therapist could read your mind?
What if you could only argue from 10–11 p.m. each night?
By exploring these questions, Charles and Olivia redefine their relationship and rediscover what they like and dislike about one another. And ultimately, it all comes down to the question: Are they actually meant to be together?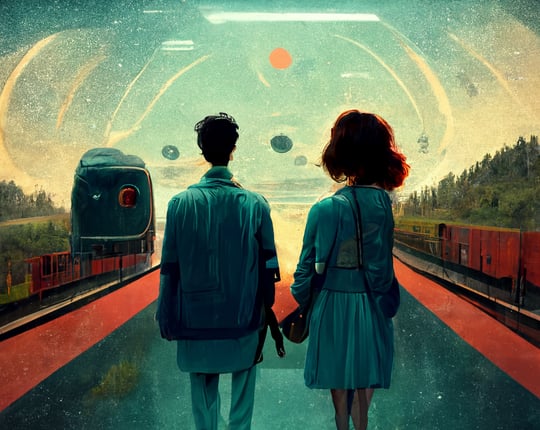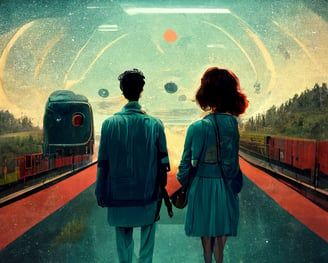 a Fantasy-Romance novel, due in 2023